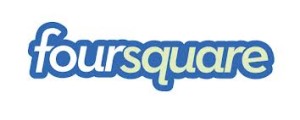 FourSquare is one of the few companies that can market real tangible value to its users. The goal with mobile marketing, specifically, is to market value propositions that don't disrupt the overall user experience.
If I were FourSquare, here are four ways I would monetize my audience…
1. Offline to Web Re-targeting through Facebook
Sharing check-in data with an online aggregator like Facebook and allowing local businesses to re-target users from offline that visit their particular location to online through Facebook.

Example: I go to Starbucks to buy a coffee and check-in with FourSquare. I am then re-targeted with a valued-based ad through Facebook by Starbucks because of my check-in data (i.e. location, time etc…).
Facebook/FourSquare should only allow this check-in data to be monetized by the particular small business and not by third parties.
2. Integration with Groupon
Whenever I check-in with FourSquare my location is shared with Groupon's API, and I am served various GrouponNow deals within a 4 or 5 mile radius of where I am.
This could be an option that could be turned on/off by the user.
3. Location Based Ad Network (But only ads served to places I been)
There could be a location-based ad network but only with ads to places I checked in at previously.
If I were to check-in at FourSquare, and you are serving me ads, I am most likely going to click on value-based ads a.k.a. coupons or deals to stores I previously checked in at.
Example: If I eat and check-in at Arby's more than twice a month, and I check in near an Arby's, I am now served an ad for an Arby's restaurant. If I never eat or check in at Arby's, then I am never served an ad for Arby's, very simple.
The CTR on these ads would be ridiculously high and would be huge value to the advertiser and the user.
Ad sales team would be trained to sell ads to small businesses in markets where most people check-in. FourSquare would also work with small business's in driving revenue through the door.
4. Offline Performance Marketing Platform 
Very simply, the act of allowing small businesses to pay on a performance basis for users who check in at their particular location, check-in would be equal to downloading a coupon or something they normally can't get if they walk in to that particular location.
This is very similar to how online CPA Networks work. All campaigns would be tracked by check-ins, and FourSquare would setup a pilot program with the largest merchants in "hot" markets. Merchants would pay on a cost-per-action for each user driven into a store or for each user who redeems a coupon.
*Side note, get away from the whole model of stalk your friends and see where they are. Everybody is jumping on that train and that train has already left the station, bring some value to your user base and also generate revenue at the same time.
About the Author: Steve Weiss